Woody Harrelson Vegan Diet and Philosophy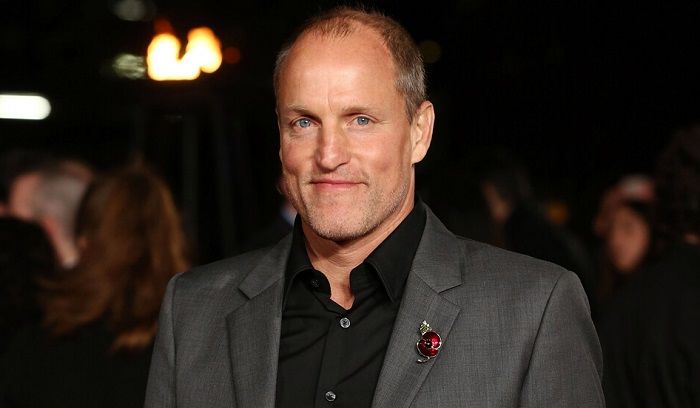 Athletes, actors, politicians and other public figures appear so often in various media that a large number of people know the most detailed information about them and their lives.
We live in a world where access to information is so easy that it is sometimes impossible to ignore it, even if you are not the type of the person who is interested in what others do, especially those who you do not know, somehow these information comes to you.
We are not aware of the amount of information we receive per day or how much we adapt and apply to our lives – those celebrities that are in the spotlight right now are setting the trends, and willingly or not you are the recipient of it.
Many of these sources of information are not noticed, but more on some aware level, somewhere in the deep you are receiving something, and if not people around you do, and they affect you.
We have seen them so many times that we take their messages for granted. It is a worrying fact that we are completely unconsciously changing our lives according to some of that imperceptible information that we do not even have the opportunity to think about.
In Hollywood, there are so many celebrities that have accepted the vegan lifestyle, and in this sense, they make such a strong effect on the world of "the rest of us" – and it is not a bad idea to think and contemplate what they are saying so that you know what are your options.
And when you think about it, we believe that this is their job, besides the entertainment part, they are due to have an effect on the public, and it should be the best possible, they are role models, and trendsetters, so why that trend is not best for our planet?
Famous vegans
Among celebrities, most notable vegans are Alec Baldwin, Sir Paul McCartney, Miley Cyrus, Zac Efron, Joaquin Phoenix, Benedict Cumberbatch, Tobey Maguire, Sia, Kat Von D, Venus and Serena Williams, Kate and Rooney Mara, Casey Affleck, Lea Michele, Liam Hemsworth, Ellie Goulding, Emily Deschanel, Jessica Chastain, Meghan Markle, Pamela Anderson, Jessica Simpson, Will.I.AM, Madonna, Jared Leto, Ariana Grande, Jennifer Lopez, Jay-Z & Beyoncé, Bill Clinton, Olivia Wilde, Moby, Bryan Adams, Alicia Silverstone, Ellen DeGeneres, Anne Hathaway, Brad Pitt, Anthony Kiedis and Woody Harrelson. This is the list that can go on for days, but we will speak more about the Woody Harrelson Vegan Diet and Philosophy as the most interesting story.
Why is this story so interesting – because he is one of the rare that is being an activist and a vegan for almost three decades, and he has dedicated his life in raising awareness of the causes that he sees as important?
Who is Woody Harrelson?
He is an American actor, writer and activist, who have started to act in the 80s, and during his career, he has multiple awards and nominations, and he was brought in the major spotlight with the TV show "True Detective".
Woody had an interesting life, he was raised with two siblings, and the public was shocked to learn that his father was a paid assassin who died in jail. Woody found his memoirs and learns that he had done numerous murders.
Some of his most notable work is the TV show "Cheers", and then comes the movie "Wildcats", "White man can't jump", "Natural born killers", "Zombieland", "The People vs. Larry Flynt", "The Hunger game franchise".
He had two marriages (one of them has ended very early just a couple of months after they have married), and he has three daughters. Now, he lives in Hawaii with his family.
He declares himself to be an anarchist, he is vegan and is against, and experiments on animals – many of his campaigns are dedicated to these causes.
Woody Harrelson Vegan Diet and Philosophy
As you can see, outside of the acting world, Woody is extremely passionate about environment and he is dedicated vegan, animal rights and Veganism are his major interest; and there is nothing that he would do that would jeopardize his idea of a vegan way of life.
He has been a vegan for almost three decades, and he has been an inspiration for many other celebrity vegans, like his co-star from the franchise "The Hunger Games", Liam Hemsworth.
Woody has spoken so many times about the animal rights and the need to change the laws regarding this issue; oftentimes he is working with chefs who prepare vegan food and participates in campaigns to support people to consume more plant-based meals, and he has also talked out about the tangible advantages of supporting a vegan lifestyle.
Woody has stated that he enjoys raw food that is vegan, and he enjoys salads of any kind, fruits, he has stated that in this way you are taking the purest form of energy that is clearly seen in his everyday activity, work and the way he acts.
Campaigns
Woody Harrelson is not just vegan, and that is it, he is dedicated to helping this word is spread around the world, and he speaks openly of Veganism, he attempts to create a change for the animals within letters and campaigns, and there are so many of them.
He is a member of PETA organization (People for the Ethical Treatment of Animals), and he is actively participating in all of their campaigns, besides of many other celebrities that are members also.
He wrote numerous letters to authorities with the request to stop some unethical and cruel manifestations like "the Bacon Bash". He asks the government to stop it, calling it a violent spectacle that must be terminated as soon as possible.
On one occasion, Woody has become a part of an initiative that is called Million Dollar vegan – this was a campaign that pulls to encourage some of the prominent world leaders with problems encompassing the climate change, hunger in the world, and animal rights that have been jeopardized more than ever.
He works on this matter with physician Dr Neal Barnard, then ser Paul McCartney, Joaquin Phoenix and Evanna Lynch. During this campaign, he asked the Pope to become a vegan, and there is no information if this is true, or whether the Pope has accepted this idea, but the fact is that almost 40 affiliates that work in the European Parliament are a part of this project. What an amazing progress!
Another and equally important part of his campaign for the Veganism is that he has become close buddies with vegan chefs – Derek and Chad Sarno. Chad works as his personal chef, believes that they are in a food industry something like a tsunami that is changing everything and that soon more and more people will follow their lead.
Brothers Sarno has always been recognising the support they have been receiving from a famous actor – they are eternally grateful for his support.
Speaking of his campaigns, Woody has connected himself with ser Paul McCartney. They have been a part of the movement called "Meat Free Mondays", where they have been encouraging people to abandon meat for one day in the week, at least. They have believed that this will be a good start of a bigger change.
He performed in "One Day a Week." This is one film that is short and dedicated to the environment. It was narrated beautifully by ser Paul. In the movie, besides Woody, actress Emma Stone appears, and McCartney two daughters Mary and Stella McCartney.
The Tsunami effect of his idea of Veganism
It is also a known fact that Woody is so passionate about his work as an activity that he successfully turned so many co-workers to become vegans, besides Liam Hemsworth. They are Thandie Newton who has worked with him on a movie (Solo: A Star Wars Story). She says that she has become a vegan thanks to Woody and that when you are vegan, you are in a position of power.
Another converted celebrity is Sadie Sink that also thanks Harrelson with transforming her vegan. Previously she has been a vegetarian, and when she worked with Woody on some movies, and then she decided to become a vegan since she has been inspired by Woody and his family.
Explaining his diet, Woody has said that he usually eats a vegan plan of diet – and it is mostly raw food that is almost never cooked. He has said that when he eats a cooked meal, he feels like his energy has dropped – and many would agree that the most amazing thing is his energy that he has in his fifties.
Summary
It is truly interesting to look at how one famous actor can influence the public so much, and he does this with his lifestyle, and being that he really is.
Woody Harrelson has said that this is the diet that you should follow to look eternal young and physically active. On one occasion he has said that loves to be active, and then enjoy some of the vegan treats, just like the salad with hummus avocado, and seed crackers. He believes that they are making him look so young. He has also said that he believes that the diet is more crucial than anything else.
He elevates consciousness about the environmental and moral perspectives of a vegan lifestyle, making it seem fun and so interesting.
He is constantly promoting a vegan lifestyle, by eating in Vegan restaurants, playing vegan games, and being one of the investors in the vegan beer garden.
In the end, we must say that celebrities deserve to be the centre of attention because they have devoted significant sacrifices their entire lives to a specific professional goal. It is because of this lifestyle and striving for success they are respected by a large number of their fans.
However, when we see more and more young members of society imitate and follow the tiniest fashion details of their favorite heroes, it begs the question of whether such behavior is acceptable and justified.
Is it justified when kids start mimicking their stars, believing in the same ideas and having a similar lifestyle? And this is the question when they are promoting something that is unhealthy, like drugs, but when they are, just like Woody, is promoting environmental awareness, and care about the world, then that impact can be good.
In the case of Woody Harrelson, we can freely say that he has become a vegan icon – in recent days he has said that he does not preach others about the right and wrong diet, and what should they do. He says that he just let people see his energy and want to know how he has done it – the best way is to be followed by the example.