Review Super Green and Forever Beautiful are the new must have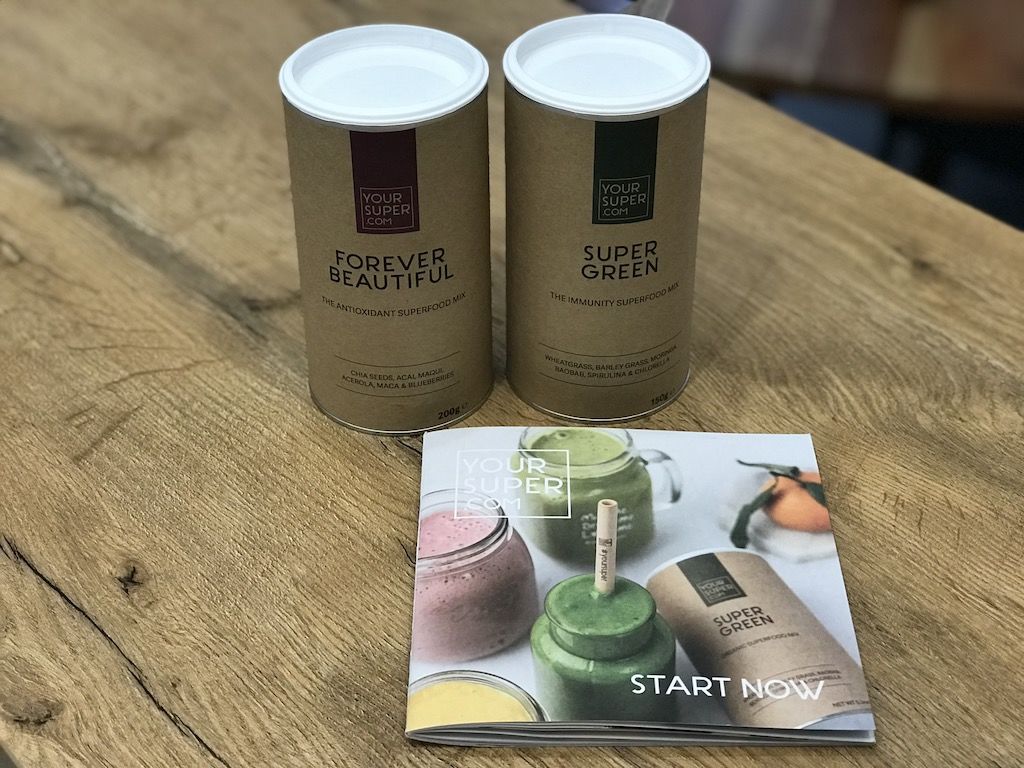 Hey there you vegan and non-vegan but trying to live the vegan lifestyle! If you are thinking about reading this review first answer the question! Are you seeking something that will boost your immune system, and make your skin fell worth a million dollars? Oh, I thought so ;)! Then the only right thing to do is to continue reading!
A couple of weeks ago we run into a company called Your Super – of course, everything that produces vegan superfood and plant protein powders our team has the mission to investigate and review. It is interesting that everything about this company started a bit sad but ended with a happy ending. Michael, one of the future cofounder, had cancer and he was searching for a healthy diet to be stronger and win a fight with this cruel enemy of people's health nowadays. Kristel, the second future cofounder of Your Super started to advise Michael about healthy vegan superfood. When Michael left as the winner and destroyed cancer the two of them came up with the idea of helping others with producing extra healthy vegan products. Today we will be reviewing the two of their superfood powders – Super Green and Forever Beautiful. We always try to please our readers so we have a small surprise!
If you decide to purchase Your Super products or want to read more about them -scroll down and click on the banner at the end of the article! Feel free to use a discount code VEGANPROTEIN for 15% off!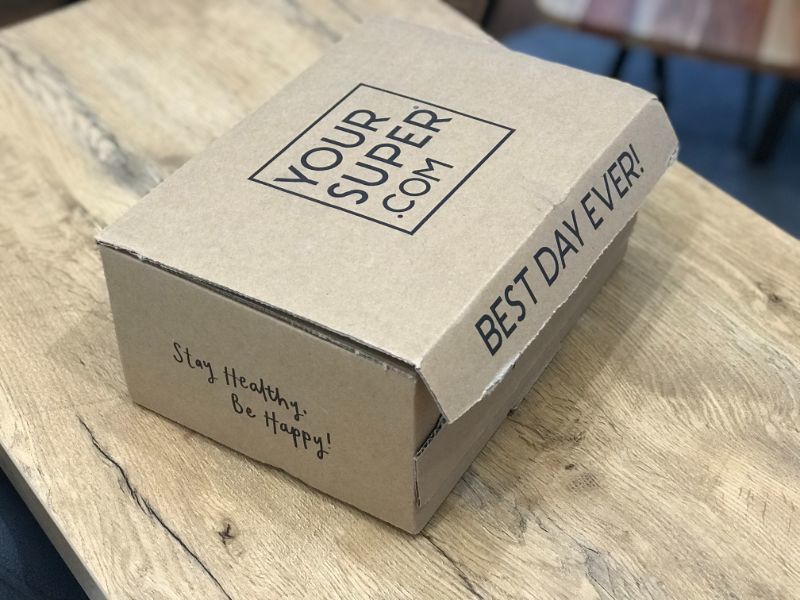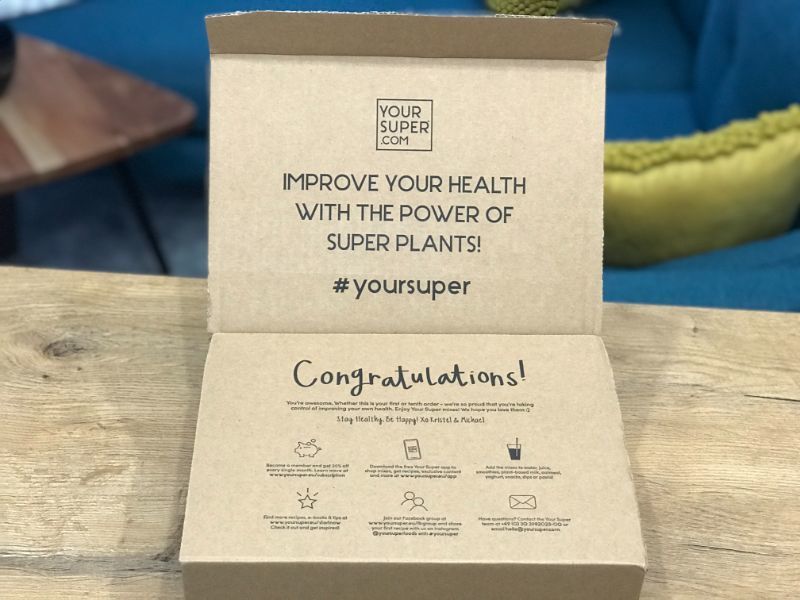 Our journey starts with beautiful packaging. As you can see, the moment your Your Super package arrives, it starts to win your heart.
The most important thing nowadays is to stay healthy, to be energized, and to be proud of yourself because of knowing you are taking care of your body! With the Super Green that won't be a problem because the company Your Super has come up with an excellent energy booster made with 6 immunity-boosting superfoods (wheatgrass, barley grass, baobab, moringa, spirulina & chlorella)! The product contains essential vitamins and minerals. If you start drinking the Super Green supplement be sure that your body wouldn't lack any of A. B, C, E, or K vitamins.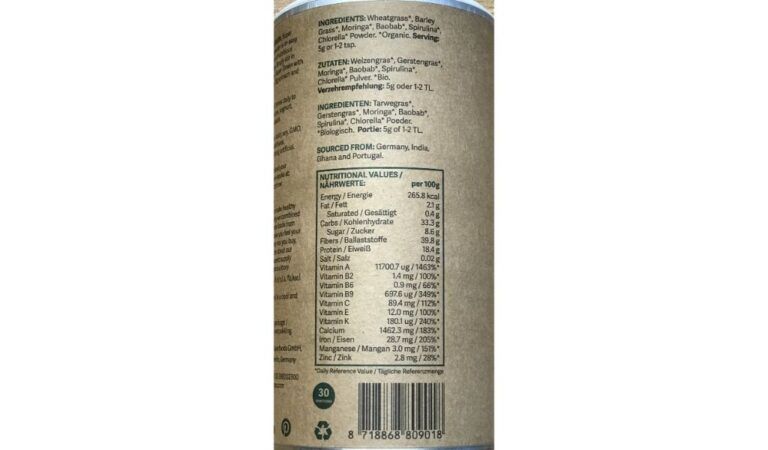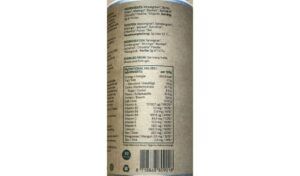 More and more people are suffering from constipation because of treating their body with nonhealthy food that contains a lot of sugar and sadly has a lack of fiber- Super Green can be your savior. It also contains amino acids, immune-boosting chlorophyll, Potassium, Folate, Magnesium, and Zinc – we could easily say: you name it, and the Super Green already has it!
Super green could be the killer of your bad habits! If you are not used to trying only vegan products or you just started living the lifestyle and you are in a search for a healthy mix bomb powder –there you go…! You should try it. Increase your intake of nutritious greens and natural micronutrients by using only one teaspoon of the mix. It is very simple to use, and it blends well with other flavors. Our recommendation is to mix it in a smoothie –but feel free to add your Super Green to whatever you want. For example, super green shots, juices water meals, or te simplest way – just mix it with water. The company says that by intake of one spoonful your body will be awarded a handful of greens.
#tasting
This is what we have to say about the product tastewise after giving it a try!
Super green
If you are interested in this product, the taste is definitely not your top priority. You want the power of algae! But if you still want to know a bit what it tastes like, here are my 2 cents. It tastes a bit like cold-pressed kale, and a bit like any other powdered algae. If you never drank any of those, it's a bit like you would expect drinking grass with water. Now mind you, this is the taste if you mix Super Green only with water (yes I am hardcore enough to try it like that).
Fortunately, you don't have to drink it like that, and you can easily mix it with a smoothie.
---
After the Super Green, our attention goes to Forever Beautiful, a healthy superfood mix made with nutritious berries like organic chia seeds, organic acai berries, organic maqui, organic acerola, organic maca, and blueberry powder. Excuse me please –but I really like to use the word organic when I know that the product is truly made out of everything that is 100% natural – with the majority of surrounding food products being unhealthy and artificial is important to emphasize these ones that are adjectives free, sugar-free, filers free, preservatives or simply anything that is artificial free!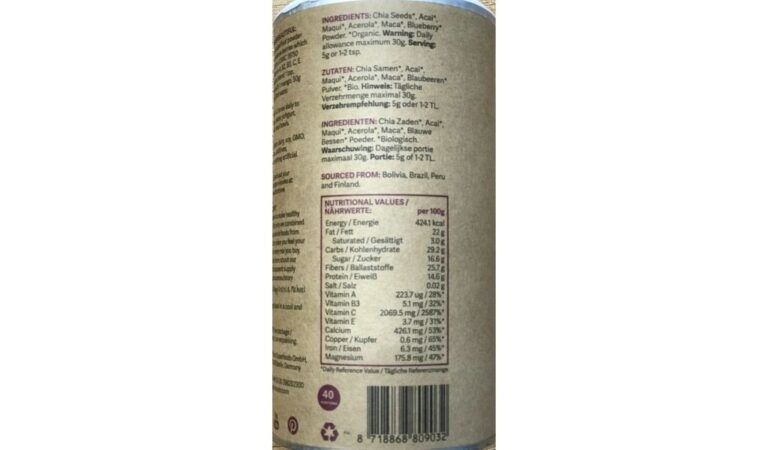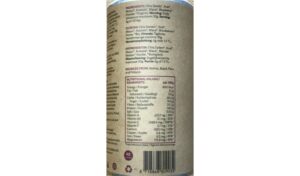 Forever beautiful, as the name already says is the type of the product that fights with time and the "fun thing" called aging. With a generous amount of vitamin C Forever Beautiful is the scary enemy for the aging process. It is considered an excellent antioxidant that helps to nourish your skin from the inside out. What about using the product you may think? Oh, the instructions are very simple. You take a teaspoon of the product and mix it with whatever you want –for example, smoothies, breakfast, snackers…the choice is up to you.
#tasting
After we were done with tasting the product this is our opinion about the taste!
Forever beautiful
Here I go again mixing it only with water. Taste is a bit "thin" for lack of a better word, but when mixed with coconut water you get that fullness, and the taste is great. It's a bit sweet, but nothing to be concerned about. Again, the benefits of this are just of the charts, so it's definitely worth adding to your daily eating habits.
Price and design!
Price-wise these products are considered a bit pricier. Let's just say that by paying about 30$ you are getting 30 portions out of 150g of the Super Green, and 40 portions out of the 200g Forever beautiful powder. Considering that you are doing the best for your body by paying only 1$ish per intake of this superfood – you can say it is a payable investment! Important to mention is that if you are gluten or lactose intolerant you won't have any problem with using these products!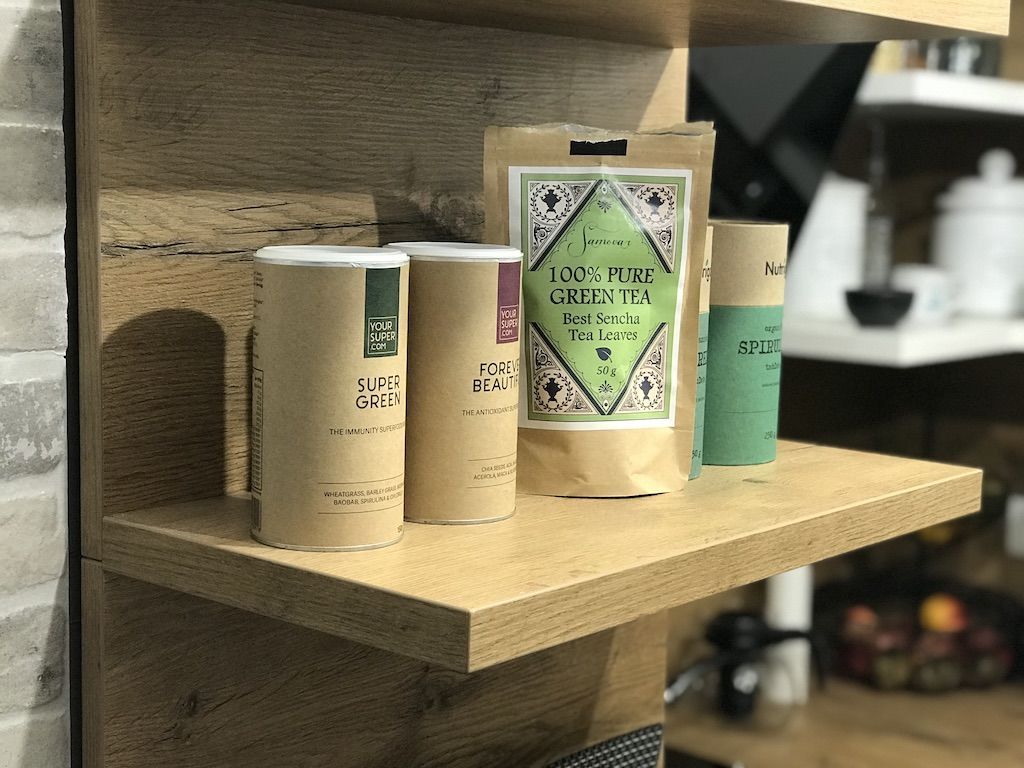 This designed container of both products –Super Green and Forever beautiful catches our eye with its simplicity. Clean and elegant are the words I would use to describe the product visually. You can see for yourself as these products sit beautifully on the shelf. These will certainly introduce an interesting conversation with your neighbor when they come and visit you.
Try the products out and let us know about your opinion on them in the comment section. Remember – grow vegan, grow fast 😉
Attention, attention because such a good opportunity is worth repeating twice! If you decide to purchase Your Super products don't forget to enter a discount code – VEGANPROTEIN– for 15% off!!!!