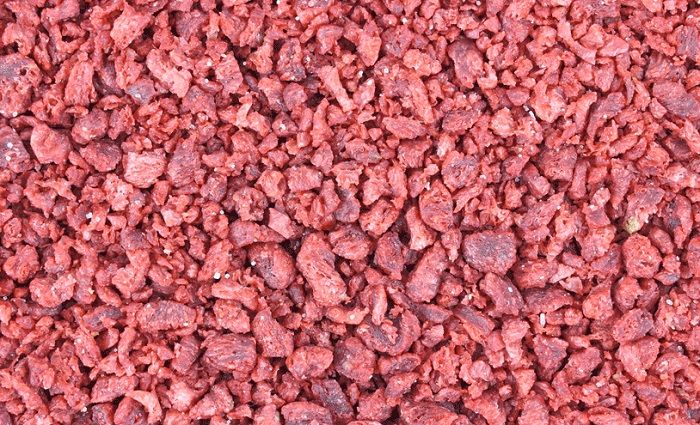 In the world of vegan food, in every country, the market is so wide that it may come to you as confusion to know what you should buy and what you should avoid. It is a problematic issue, especially for those who are just starting their vegan journey, and this is the reason why so many gave up at this moment when they do not know what to buy (and eat).
The additional confusion, especially for those that are not vegans all of their lives and that come from vegan families comes from the fact that some names of some products on the markets that may be confusing, like Animal Crackers, or Bacon Bites (they come from an animal, or they come from pork?!).
It is normal that you suspect that this means that in them there can be found some animal pieces, just like Bacon, for example. And then things get even worse at the moment when you find out that there are some that are true with Bacon (pork).
It does sound appetizing when you are eating something that has name bacon bites, and it truly is – this is one of the most delicious items on the menu, but unfortunately it comes from an animal, and therefore it is not vegan at all.
So, in this sense, we can fully understand those who are making something that is suitable for vegans, but that has a smell and taste of delicious Bacon. Now, is such food item healthy, is another question and we will discuss it later in the article?
But, we must ask one more question here – are some products on the market indeed vegan already – just like Bacon Bites?
Let us find out.
Bacon Bites – many love them, but is there any bacon in them?
The frenzy that lasts for decades when it comes to Bacon is justifiable since so many people adore it, and for some, it is ultimate indulgence food – the majority of people eat it while they breakfast (with some eggs on the side, yummy).
And this is ok for all those who are not vegans and vegetarians that crave for some bacon (did you know that this is the only food that is salty and sweet at the same time?), what should they eat?
There are some options for them, and manufacturers were not lazy, and they made some serious "fake" bacon that has almost (and some will say) completely identical taste like a piece of real Bacon.
Some of those come in the form of bites that can be eaten as a snack or added to other dishes, like salads.
You can find on the market those Bacon bites that are small (those are that are typically added to salads), and there are those that are chewy just like a piece of real Bacon.
Of course, the market is expanding, and you can find the mixture of these two, but this is another story.
So many companies around the world are trying to reach that desired flavor of Bacon that is truly authentic, and this is not an easy task – and many make this decision because they say that this is a much healthier version, then a piece of real Bacon.
It can be soy or some other substances, and colors and flavors are added – for a great taste usually the liquid smoke is added (it comes from water) and we will say to you that is not healthy, but it is vegan.
They are made in a way that they are cooked and can be made out of ham, or turkey also. They can be crunchy or chewy. There is a choice for everyone's taste and preference.
Ingredients
As we always say, if you want to find out for sure is some product vegan or not, you must take a deep look into the ingredients list, so you can be sure what you can or cannot eat.
Usually, in Bacon Bits, you can find some soy flour that is textured, salt, canola oil, flavorings (artificial and natural), disodium inosinate, caramel color, lactic acid, maltodextrin (it is a dietary supplement derived from starch), yeast extract (various forms of processed yeast products used as food additives and flavorings), and disodium guanylate and Red 40 color.
Additionally, there is water, sodium, along with smoke flavor or maple flavor that can be artificial. Liquid smoke was used to be with tons of additives and was pretty bad, but today, new formulas are based on a plant extract, so it is healthy and vegan also.
Liquid smoke is actually obtained out of the smoke – it comes from wood, for example, hickory, Carya (this is a pecan nut wood). Wood is burned at high heats, and then the smoke is concentrated in the condensers to provide a fluid concentrate, the source of the product. It is added to water, vinegar, caramel and one emulsifier – arranged in a container and that's it.
All of this when you look at them sounds vegan, and all vegans could enjoy, but this is just one kind of Bacon bites, and on the market, there are so many others, and take a good look at other, added elements that can alter the vegan status of Bacon Bites.
Are Bacon Bits Vegan?
We know it is truly hard to understand that not everything that has a name Bacon can be suitable for vegans and vegetarians.
And when you look at the list of the ingredients that are available on the vegan market that truly taste and look just like meat, but they are not, they come from plants.
On the market today, you can find some Bacon Bites that are vegan and some that are not, of course, you must look at the ingredients list- in the previous section we spoke about one kind that is indeed vegan. Of course, those who have problems with the manufacturing of sugar that can be at times connected to the animals; this is out of the question.
It is no wonder why so many companies are being creative and make products that are much healthier version than the real Bacon.
The process of making a piece of "fake" Bacon that is much healthier.
It comes from some vegetable protein – that has some texture, and then the flavor is added. This is achieved by the addition of liquid smoke that we talked about in some previous section. And one more thing we must here – if this is not added to Bacon Bites, then we believe that there will not be any bacon aroma in them.
Are Bacon Bits Healthy?
The problem with Bacon comes from the fact that it comes from red meat, and we all know that processed red meat can harm your health.
Bacon that is artificially made and it comes in these modern days when people are looking for some healthier alternatives, so you can find on the market some artificial cheese, etc. Having in mind that they are not healthier, but they are vegan. So one does not always include the other.
Another reason why artificial Bacon is made is the fact that it can last longer in your pantry – unlike some other reach bacon products. And, they are cheaper compared to high-quality Bacon and products from it.
Now, when it comes to real Bacon – many think it is harmful to the heart, several studies have confirmed that it contains useful omega-3 fatty acids that actually protect the cardiovascular system.
This is one of the reasons many studies have shown that Bacon in moderation in the daily diet lowers blood pressure and blood sugar levels, which helps prevent diabetes, heart disease and stroke or heart attack. A study in Zurich found that there was a link between consuming processed meat and an increased risk of death from heart disease or cancer.
Also, a study conducted at the University of Columbia found that the consumption of processed meat was also associated with the development of chronic lung disease.
Another part that is contributed to the real Bacon is the fact that is very rich in potassium, a key mineral for blood pressure regulation, and is a rich source of quality proteins that help maintain optimal energy levels and build muscle tissue.
Although most people consider Bacon to be fatty food that will make you fat, the opposite is true: the saturated fats found in Bacon more quickly provide a sense of satiety than carbohydrate-rich foods. Studies have shown that individuals who increased their fat intake and reduced their carbohydrate intake had higher weight loss in the long run.
But, are some alternate versions of Bacon, like Vegan Bacon Bites healthy for you?
Well, not really, at least not as some regular snack on the market, just like chips, for example. It is not good for your health, for some other reasons – the real Bacon is known to contain a lot of saturated fat, which doctors have assured us for years that it is a risk for cardiovascular disease. There are as many as 30 milligrams of cholesterol in 30 grams of Bacon.
In addition, most store-bought Bacon Bites contains nitrates, that are used to enhance the flavors, and they are not healthy. More recent studies have shown that nitrates stimulate tumor development, especially colon and rectal cancers. Specifically, nitrates in our body are converted to compounds that are carcinogenic.
There is also an excess of sodium resting in Bacon bites, which is associated with the risk of developing heart disease and high blood pressure, with only one bacon slice containing as much as 190 milligrams of sodium.
Summary
If you belong to the group of bacon eaters, you should know that you can find some great from proven producers and with no flavor enhancers, but there are some others that are industrial ones and that are not even real Bacon.
They do not truly include any pork products, and in this sense when you feel like you want to dive in some bacon treat, and you are vegan, you can do it because Bacon Bites from the producer McCormick are vegan.
Many people use them to add to their salads and to make their favorite vegan dishes even better, and more fusion. Online you can find numerous recipes that include Bacon Bites.
Do not be confused on the market there are bacon bits that are made out of real Bacon, some pieces that are crumbled.
Here, the food companies discovered a bargain—a way to get a more extended counter life and a product that has less fat while having a real bacon true flavor that we all love.
Nowadays, almost any company, the fast-food chain sells their version of Bacon bites, and you can find the real ones and vegan ones. There are also alternate versions of this snack – where some other flavors and additions are present.
Some people are making their own vegan Bacon Bites – from coconut chips that are flavored with liquid smoke, paprika, maple syrup, and many other spices so that it can resemble true Bacon, and it stays vegan.
Those who have tried to make it, say that it has an identical texture like Bacon and that has almost identical flavor. Try it, and you can shape it, so that is the same as Bacon Bites.