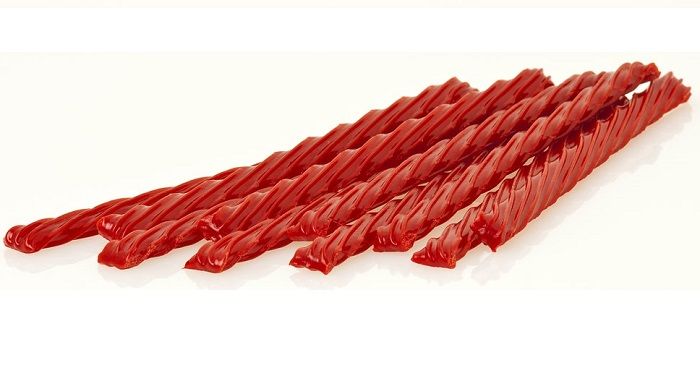 Veganism is a way of eating and living that avoids the exploitation of animals and their products, and this is more than eating habits, it is more than food, it includes clothing and other purposes, and we could freely say that this is a way of life.
Vegans are those that are dedicated to the vegan diet – they do not consume meat, fish, seafood, eggs, honey, milk, dairy products, or carry items that are made out of fur, wool, skin, and other materials of animal origin. Reasons, why they do, are various, from health reasons (they believe that this way of eating is much more healthy) to the firm beliefs (they are against any exploitation of animals because they see them as beings).
Maybe some of us would think that it is impossible to find some food that is vegan-friendly, but we assure you that this is not the case and that much more companies in food industry nowadays decide to expand their products to vegan and non-vegan, and not just that some companies are strongly and solely dedicated to the production of just vegan food, including meals, drinks, sweets and everything in between.
The choice what vegans can eat in modern days has never been better – the internet is filled with receipts that are suitable for vegans (for those who do not want to buy some prepared products but want to make them at home), and also, many regular everyday items that you have in your home may be vegan. It is like you have decided to go vegan, and you can still enjoy your favorite snack.
So, whatever your diet may be, there is no one that does not love sweets and for many, eating candy is the guilty pleasure, and maybe the hardest part of the diet.
When you choose to become a vegan, you have so many choices what you can eat, and so many companies today make diverse options for food, including sweets.
Still, for many regular ones are still the best, and the question is – are some of them healthy and vegan? Maybe, you do not have to give up your favorite sweets, even if you are vegan; you just have to look at the ingredients (but really look at it, not just partially, since some ingredients can be connected to the animal origin in some indirect way).
Today, we will speak of one of the favorite sweets for millions of people around the world – Twizzlers. Are they vegan and in the end, are good for you, regarding health?
Twizzlers – favorite candy for millions
This is one candy that came into the market in 1845, and almost 100 years later, it becomes part of one of the most successful candy factories in the world, and that is Hershey that is famous for the production of the best chocolate products in the world.
They come in many flavors, and one of the most famous is strawberry flavor (with its specific twisted dark pink look), but if you are a fan of this candy you have probably heard about the cherry, chocolate, caramel apple or strawberry lemonade flavor. There is a taste for everyone who likes to snake them, and it is for sure one of the beloved candies, especially during Halloween festivities.
This candy is loved all around the world, and for many of us, it is the candy that stood the test of time, even if it has so many dupes around the world.
During many years of its existence, there were so many copies of this candy, but somehow they did not ever succeed in gaining a major following among people.
Today the company that makes them expands the production of Twizzlers, so you can make a cake of them, they go in large, family bags and you can order them online.
One interesting fact that you may find a surprise is that some of the most famous athletes in the world have used these snacks as their preparation for matches or some runners had used it to regain their strength on some higher distances when the high amount of sugar gave them an instant rush. Some boxers also like to snack them, saying that it gives them a sense of relaxation and enjoyment.
One more surprising fact that is connected to Twizzlers is that they are so popular that the company that produces them makes annually one million miles of this candy. They come in various sizes and shapes, but the most popular kinds remain those that Twizzlers twist (besides there are Twizzlers nibs and Twizzlers bites, and the ingredients in all them are more or less the same, it is about their shape).
Ingredients
Having said all of this, it is truly important to find out as much information of this candy that is possible so that we can make a judgment is this liquorices good for you if you are vegan, and is it healthy, to some extent.
In the attempt to find out are Twizzlers vegan we need to look for the ingredients, and to find out are there any components that come from animals (for example gelatin that is most commonly used in sweets of this kind, and this is the major problem for all vegans around the world, but we assure you that there are so many alternatives to gelatin).
The main elements found in the Twizzlers are corn syrup and sugar (approximately there are 16- 19 grams of sugar when translated; it is almost five teaspoons of sugar).
Then, in this candy, there is a certain amount of palm oil that is made out of palm plants.
One of the ingredients is supplemented wheat flour.
Also, one of the main ingredients in Twizzlers is Tran's fats or "partially hydrogenated oils" – they are produced by combining hydrogen oils to give them to solidify at lighter heats.
Also, in Twizzlers, there can be found, as expected, a number of artificial colors that are in most of the cases obtained from animals, but this is not the case in the Twizzlers. The red color that is found in this candy is not from an animal source. This color is called RED 40, and it is not from animals.
Are Twizzlers vegan?
As you could see in the previous section, you can see that based on the ingredients that Twizzlers are truly vegan and if this is your diet or life choice you can enjoy eating them as much as you want. There are no animal elements in Twizzlers.
One thing must be said here – vegan does not exclude cruelty-free product. For example, the red color in Twizzlers is vegan, but it does not mean that it is cruelty-free, and what is even more important, it is still candy with a high amount of sugar.
Even worse, artificial colors and high amounts of sugar may lead to the problem in children, they could behave hyperactively, and some claim that both things are reasons for cancer growth. So, eating any candy with this amount of sugar cannot be good not for children and adults, vegan or no vegan.
Also, we must speak of the color found in these liquorices, they do have one very specific kind of deep red color, and even if we know that it is not the animal origin, it is made out of distillates of petroleum.
Some people may also complain to the corn sweets and chemicals that are found in Twizzlers in large quantities in general, so they are vegan, but not so healthy.
Are Twizzlers healthy?
So, as many favorite candies, Twizzlers are not the healthiest choice, even if they are vegan as we have said. Of course, no one has said that you should never eat in your life; just do not eat it too much, especially if you are a child.
The major problem is the effect of white sugar (we must say that some say that because of the manufacturing process, some say that it is not vegan). We all know of the problematic effects of white sugar, vegan or not. Even if we want to, sugars cannot be expelled from the diet, especially since simple carbohydrates are an easily accessible source of energy needed for cell function.
For the body, however, it is much more advantageous to consume complex carbohydrates, such as starch. They are gradually digested and decomposed to sugars that can be absorbed, and thus release energy more slowly. This diet leads to a milder jump in insulin and a longer feeling of satiety.
Also, the problem here is also Trans fats as one of the most toxic ingredients in food today. They are the reason for raising bad cholesterol in your blood, making you prone to diabetes and obesity, along with cardiovascular disease.
We must add that these fats do give the product a better taste and more firm structure, but on the other hand, they are extremely unhealthy, they are used in fast food production, all fried foods and for bakeries (big industries).
Colors make food appealing and interesting, and in addition, colored foods stimulate the appetite. But lately, the artificial colors have been on a bad note. That's why in some countries they are banned from sale.
They are made from oil: Food colors are additives; they are synthesized from oil and tar. Carcinogens are: Food colors contain carcinogenic ingredients such as benzene and 4-aminobiphenyl. Red may cause chromosome damage and lymph node swelling, while yellow causes allergy, asthma and eczema, and often a thyroid tumor.
Some studies that we conducted in Austria, Norway and Denmark, have found an association between artificial colors in food and hyperactivity in children. Research in one foreign country on a sample of 200 children found that 75 per cent of parents noticed an improvement in behavior and attention after eliminating artificial colors from their child's diet.
Also, it is said that artificial nutritional colors act like estrogen in the human body. High estrogen levels in the body can cause breast cancer and reduce sexual desire in men, so there are many things to be a concern.
We would not be so hard on you, we just want to point out on healthiest versions of your vegan food, and of course, if your other meals are well-planned and balanced, you can indulge from time to time in eating this liquorice.
Summary
So, vegan foods do not have any products from an animal; but candy usually does have some of these ingredients just like carmine, and gelatin that comes from an animal source, even if you look hard or prepare your vegan meals yourself you can find a decent alternative.
The gelatin is made out of the animals, usually skin and bones, and carmine used as a red dye from insects (it is found in candy but also in the cosmetic industry, like in the production of red lipsticks).
But, Twizzlers do not have any of these, so vegans can eat them freely.
The only possibly ingredient that is not vegan can be glycerin. But the producer of this candy says that their glycerin is the food additive made from several vegetable fats so that there is no animal product in the Twizzlers.
Color of Twizzlers is red, but it not made out of animal or insects to be more concrete, since the most prominent way of gaining red color is from insects.
PETA declared that Twizzlers are vegan, and they have said that they contain no explicit animal products in them, and it may be unbelievable or extreme to dodge them for other reasons.
In the end, we must be honest and say that on the waste market today, you can find so many alternatives that it will blow your mind, there are products that are vegan, nut-free, additive-free and dairy-free, gluten-free, cruelty-free.
But if you do not want to change your habits, and you do not want to give up your favorite candy, then you still can enjoy Twizzlers, just do not do it too much.