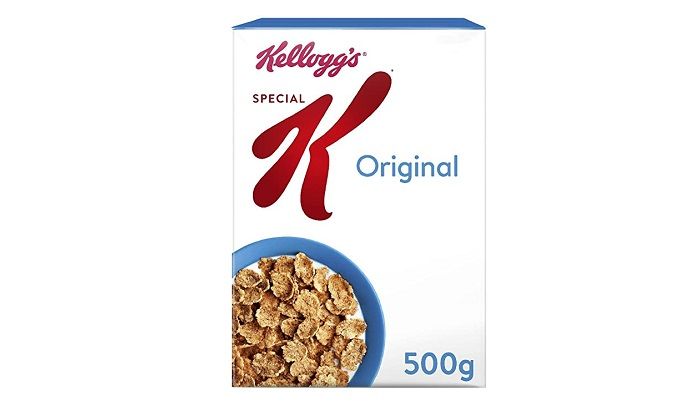 Changing or maintaining your lifestyle can be tricky, especially if you are the type of person who easily gets used to certain things when food, for example, is a habit (many of us are just like this).
In these cases, you do not think too much about what you will eat or what you will buy, but when you start your vegan diet, then you need to kill this urge to eat everything that you used to, or that comes under your hand, or things that you friend or family member eats.
Any change takes time, so take yours. Of course, each of us has to reach for a bakery, pizza, or burger in the lack of time. Also, any of us, regardless of our obligations, can take the time to take care of our diet.
But tips that are commonly known can help you even when you are on a vegan diet, for example, you can start freezing! When cooking lunch, freeze smaller amounts, the same goes for vegetables, smoothies packages that you will later just blend, even bread, and soup!
Making food ahead, buying products that you love, and freezing for days when you do not have enough time is the perfect advice.
Then, look for the vegan recipes that are made quickly and easily. Make a list of your favorite foods that are vegan, so you don't have to wonder every time what to cook.
Fill your pantry with products that are safe for vegans, and take a good look does that food item deserves vegan status.
The most problematic food item to establish this can be a store-bought box of cereals, that seemingly do not have anything that comes from animal sources in them, but deeper inspection shows something else.
If you have in your pantry Special K cereals inspect, is it safe for vegans to eat them, but first take a good look at what specific kind it is, they differ a lot.
A delicious source of fiber and protein
So many people around the world adore this type of cereal – its main element is rice, but you can also find some oats as well as whole wheat.
Together they make some serious tasty blend, and in today's market, we can find so many different flavors that will suit every taste. Its vegan or gluten-free status is something completely different.
The marketing of Special K is based on a presumption that all of this will be a sufficient source of fiber, but mostly protein that is one of the most relevant aspects when you want to eat healthily and remain slim. The perfect breakfast, it seems.
It is filled with vitamins and minerals that are necessary for human growth, and especially for kids, it is also what so many people like to eat when they are dieting.
Its manufacturer, Kellogg, has made other products like lip balms, notebooks, etc. This is also one of the first or the first company that had its commercial billboard in Times Square.
This is one of the rare cereals, maybe the only one that has been on the Moon since the astronauts who had been on the Moon brought this specific cereal to eat.
Besides Special K, the most sold-out products of this company are Frosted Flakes, Frosted Mini-Wheats, Raisin Bran, and of course, Froot Loops.
This company put its cereals in recycled boxes.
In 2012, the company was the second-largest snack company.
Ingredients
For this section, maybe the most important of all, we choose the regular Special K, to determine is there anything that will put it off its vegan status.
About 42 percent of Special K is rice, and then around 23 percent are whole grains just like whole-grain oat flour and whole wheat.
Also, in the ingredients list, we find sugar, minerals and vitamins, wheat protein, salt, fiber, and barley malt extract.
Minerals that are present in Special K are iron, zinc oxide, calcium carbonate, and vitamins vitamin B6, vitamin D, niacin, riboflavin, and folate.
Right away, the two elements raise our vegan brow when it comes to the vegan status of Special K – sugar, and vitamin D.
Is Special K Vegan?
So there is no doubt that some Special K grain or cereal is not vegan, and the problem for vegans arises when they contain some non-vegan ingredients just like milk, yogurt, or some other dairy. Then honey and whey.
Some of them contain, as we have said, vitamin D that comes from an animal source, like sheep's wool, and clearly, this is not vegan.
Those who do not mind it say that such amount is small, and it does not make any reasonable difference, but once again, the choice is up to you when you buy your favorite box of cereals.
One more thing must be added that sugar can be the problem for some vegans out there, not the sugar itself, but the process of manufacture, it is filtered using bone char, and large companies usually use this way of production, it is safe to assume for a large company just like Kellogg use it.
We add one more thing – that can be an issue for all vegans out there – the matter of natural flavors that are usually or very often vegan, but you can never be 100 percent sure.
Stay away from these kinds since they have some non-vegan ingredients are Blueberry with Lemon Clusters, Fruit & Yogurt, Red Berries, Chocolatey Delight, Apple Cinnamon Crunch Cereal, Vanilla Almond, Probiotics Berries & Peaches, Nourish Dark Chocolate Coconut Granola, Cinnamon Pecan, Protein Honey Almond Ancient Grain and Honey Oat Cereal.
The problematic ingredients in them are sugar, honey, natural flavors, palm oil, and vitamin D. In some others, and they are milk, yogurt powder, and other dairy product, so vegans cannot eat them anyway.
If you cannot resist this breakfast, ask yourself do you have the problem with eating sugar (the matter of production and bone char, and the existence of Vitamin D, even in the smallest quantities).
If you are not comfortable with it, avoid them, find some replacement, or make your own cereal that is 100 percent vegan.
Is Special K Healthy?
According to the box and the marketing that is behind this product, we can learn that Special K can be the source of protein for you – very important for the preservation of muscle volume and bone size and structure. Then it can be a source of fiber and calcium, once again very important for bones and teeth.
Special K is a source of iron and vitamin D (precisely the one part that makes it non-vegan), which is relevant for the immunity boost and the process of speeding the metabolism.
But, it is until the "source" of a lot of sugar that it cannot be a good thing to eat every day for breakfast in large quantities.
After all, sugar cannot be good in any case, the white refined especially, and cereals have it abundantly (that is why it tastes so good, no doubt about it). Those manufacturers that put artificial sugar, but this is even worse version, so avoid it even more.
There is more and more talk about sugar being a drug. Even if you are one of the lucky ones who does not like sweet and you have problems with obesity, it is very likely that you are addicted, because sugar is not only hidden in chocolate bars.
He is in all those boxes, cans, and bags we mentioned before, and it applies to the box of store-bought cereals, the reason is simple the companies make a lot of these products; they want something that tastes great, and that is not too expensive to produce, because then its price will rise.
That is why it is important to turn to as many natural foods as possible – try to make your own oats that will suit your vegan way of life, replace the sugar with stevia, and if you can't do it without sweets.
"A healthy and diet requires a lot of money," many will say. These many certainly claim that playing sports involves time and money, and since this is not true, we will reject that claim.
Calculate how much money you spend on food if you buy ready meals or go to the store every day.
Then create a weekly and monthly diet plan, so compare the time and money savings. And what is even better, you will know exactly what you have made and how much it cost.
If you cannot resist occasional consumption of store-bought cereal, you can eat this one, as long as you do not mind the presence of Vitamin D and sugar.
Summary
Online we have found that the Kellogg that is the manufacturer of this product has changed some ingredients in Special K; it added vitamin D, that is, as you known, not vegan.
Still., there are two Special K options that are for sure vegan – Special K Gluten Free and Special K Gluten-Free Almond and Cranberry. It is relatively safe to say that if you want to eat store-bought cereals, this brand, you should opt for these two.
The most simplistic explanation to our initial question is that no, Special K cereal is not vegan – vitamin D and sugar are present, and many vegans mind it. If you do not mind eating something that comes from an animal source, at least from some indirect way and in small quantities, then it is ok.
In the end, regardless of what you eat and what is like your diet, ask yourself how much control you have over how you feed and live. That is, ask yourself about the scale, in what percentage do you eat what is healthy and good for you, and in what proportion are you served, not to say imposed?
Then you will understand why diet fails, and diet pills impose you as a logical solution – it is much more important to stay happy and healthy. Food does not have to be a burden, and the same goes for when you are eating vegan food. It all comes down to your choices.