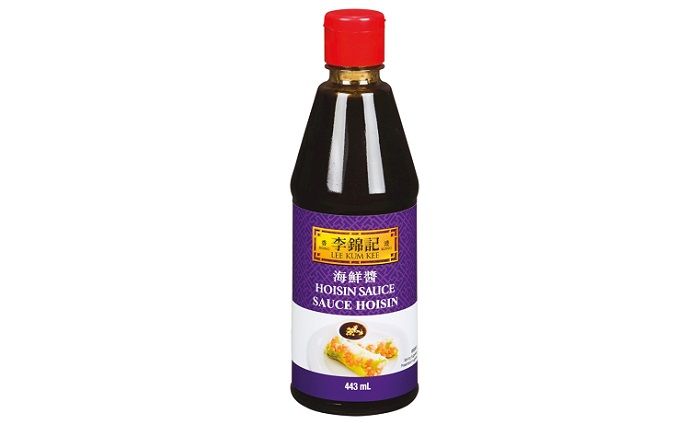 One of the most favorite cuisines in the world is the Chinese kitchen – so many of us, enjoy their mash of vegetables, meat, rice, and so many delicious sauces. Yes, some will say that it is a mash of everything and anything that you can find; we can all agree that it is truly delicious and fulfilling.
Some say it is healthy, and others say that is filled with salt, sugar and everything bad in between, and that therefore it cannot be healthy.
We will speak some more in some of the next sections because we feel it is truly important to know this aspect of Chinese kitchen also (including all food items that are used in its creation).
In many Chinese dishes, food is prepared with portions of food that are cut to the size of a snack and ready to be eaten immediately – this is one thing that makes them "healthy", easy and it qualifies them as fast.
In traditional Chinese culture, eating sticks are used, and it is based on opposites. For example, the hot water balances the cold; the pickles are fresh but spicy. So, there is much more philosophy then you think.
And it is no wonder, Chinese people do everything with some sense of meaning, so it is no wonder why such an approach toward food is in its place.
When it comes to sauces, as the mandatory part of the Chinese cuisine, China is one Asian country that is a birthplace of all great sauces that we love to use, just like soy sauce that is a staple in some many countries around the world, in almost any meal. This is the primary sauce that is produced from the fermentation of grains and soybeans, and it does not have such a strong taste.
Another sauce that is synonymous for Chinese food is the oyster sauce – of course, it comes from fish. Here also we can meet Hoisin sauce, or Fish sauce, etc., there is a wide variety of sauces.
Here we want to find out what are the main ingredients in this sauce – and the main question, are they vegan?
What Is Hoisin Sauce?
This is one stable in Chinese cuisine – Hoisin sauce. This is one sauce that is an extremely dark and thick sauce with a slightly sweet taste – just like most thing in Chinese food, there is a bit of everything. One of the most used sauces in Chinese cuisine, and we can understand why this is the case.
As far as the Hoisin sauce goes, it does contain soy, chili, sugar, garlic, peanut oil, red rice, and to be truly Chinese and it has Chinese five spices (This blend gives a specific stamp to Chinese cuisine and is one of its main and unique features.
The recipes for a blend of five spices differ only in the number of ingredients). It is used as a supplement to meat, fish and rice dishes, as a coating for meat, dip, or fries. You can use it in numerous ways.
Since it has so many usages, this sauce is an indispensable part of Chinese cuisine. Its use is such diverse sauce: it is used during the preparation of the meal itself as the main flavor carrier, as an ingredient in a marinade for meat or as a sauce. Make it your own, at home, and enrich your kitchen in a quick and easy way!
As you were able to see, there is not one part of this sauce that we could validly as non-vegan, soybean and spices! Everything is vegan!
Ingredients
Many confuse hoisin and oyster sauce, and we understand the confusion because for those who do not cook it often, or order, it may be confusing.
But the main difference is that oyster sauce comes from fish -oyster, so it cannot be vegan. But what happens to the hoisin sauce, is it vegan, what are its main ingredients?
Hoisin sauce is most commonly (you have to know that every part of China has its own unique twist on the same recipes) prepared with soybeans and a number of spices that are so common for usage in China.
Then, in it, as additions are present is chili, salt, vinegar, garlic, and xanthan gum. As you can .see soybean and these spices do not come from some animal source and in some way, we can say to you right now that Hoisin sauce does sound vegan.
Is Hoisin sauce vegan?
Yes, this sauce is for sure vegan, and when you look at the ingredients out can easily see that they are all vegan! But, the story about one movement is never an easy one and simplified – there is one more story to speak of.
Some manufactured sauce (including Hoisin sauce) that you can buy on the market today have some problematic issue – they have some artificial colors that are vegan in a sense that they do not come from the animal, but they are produced in a way that some animal testing was conducted.
This is a problem for so many vegans out there, and they refuse to eat this sauce because of this reason, and it is ok.
Is Hoisin sauce healthy?
First of all, we must say that one study has shown that the food in China is the healthiest in the world, so from any region of China to come because that diet is large: vegetarian (little meat is eaten, milk is not drunk in China, and cheese is not eaten).
Then, this diet is based on raw and fresh vegetables and with little fruit (the Chinese do not have much fruit in the diet).
What is also suitable for vegans is that they use abundantly vegetable oils in the diet and bony fruits as the main fat (domestic animals for slaughter were a luxury in China).
One of the reasons is why Chinese cuisine is one of the greatest in the world is that their food is various and comes in somewhat small portions. This should not be so confusing for you in the sense that you do not mix what you know about the Chinese food that you see in your country.
This is just the version of this food the real deal, and the same case is with Hoisin sauce. When portions of food are small, and when in a plate you have everything you need, then you do not get obese. And when you look at the statistics, the Chinese population is not fat, in general.
And another thing – Chinese people have very healthy family lifestyles, community gatherings and meals are also important factors for good health.
The Chinese are healthy. They do not have the cardiovascular diseases of which we die did most (this is a classic disease of abundance and excessive intake of food), did not have colon cancer (due to red meat they did not eat), did not know about diabetes (because they did not have excessive caloric intake even though they had is a diet based on starch but natural starch), they were unaware of arthritis, obesity, and many other diseases of modern man.
On the other hand, they had diseases of poverty and lack of food – scoliosis, rickets, rheumatism, deficiency of minerals and vitamins, tooth decay, malnutrition, etc.
Today, modern Chinese are eating closer to us and receiving "our diseases" of abundance when we eat all that we want in large quantities.
All of this shows that the diet that is based on a lot of vegetables, rice, a small amount of meat (chicken and fish) and all dipped into some sauce. One of them may be Hoisin sauce that is also suitable for all those vegans out there.
Homemade Hoisin sauce recipe
Now, for all those who do not have trust in the store-bought products and you are not sure can you eat this sauce if you are a vegan, then maybe the good idea is to make your own, out of ingredients that are organic, preferably.
For this homemade a recipe of Hoisin sauce (we are not coping the real and authentic Chinese version, but we are giving you an option) you are going to need.
Ingredients:
– 50 ml of soy sauce
– 30 ml of water
– 70 g of peanut butter
Two stevia tablets
– One teaspoon of grated ginger
– One teaspoon of chili sauce
– 1/2 teaspoon of tahini paste
– Two tablespoons of apple cider vinegar
– 6-8 garlic cloves (grated)
Preparation:
Heat a saucepan over medium heat. Pour all ingredients and mix well so that you make one coherent paste. This will be a little tricky at first, but be patient, as they get hot; they will bond more easily; as all ingredients melt.
When you have a homogeneous mass, let the sauce simmer for a minute or two, then remove it from the heat – it will create something that will resemble some thicker caramel paste that will become, ticker as you let it get colder.
In the end, you should allow the sauce to cool, then transfer it to a jar and refrigerate for up to three months and use it whenever you need to spice it up to your meal.
As we have said, the usage of this sauce is endless.
Summary
Chinese cuisine has several styles depending on the region of China, some of which have become very popular in other parts of the world – from Asia to America, Australia, Western Europe and South Africa.
Traditional Chinese cuisine includes Anhui, Cantonese, Fujian, Jiangsu, Shandong, Sichuan and Zhejiang cuisine. All parts of the world have their own version of Chinese cuisine, and it is its beauty and magnificence that it has.
Hoisin sauce is really dense tangy fruitage almost sauce that can be produced and added some fruits like plums or figs, but this is just in some parts of the world, it is not the primary ingredient.
But the main elements are those spices that we have spoken before along with the soybean paste.
It is used hot and amazing for dipping – you can dip whatever you want – for vegans it could be vegetables, for those who are not it can be meat wrap.
Some make a sauce out of it because they made it ticker with some corn flour.
Whatever you do, and in whatever way you use this amazing sauce – vegan or non -vegan (yes on the market you can find those sauces that are specifically written at they not vegan, or that they are vegan) you will enjoy.
For all those of you who have not tried this Sauce and are at the beginning of their vegan journey, one is certain, and it will make your veggie-based food tasted much well.