Form a great vegan life by trying Form Nutrition products
Hey there, our vegan or vegan- friendly friend! So, before we start reviewing new products and helping our readers decide what they will purchase next, let me start with a vegan protein fact! NO, animal-based protein is not better than a 100% plant-based one. And that is not just me saying that because this is a vegan website -in fact, a study in which professional athletes divided into two groups (vegan protein users, and animal protein users) were being observed – there was absolutely no difference in their performance! Uff, now when I spiled that out, after hearing so many vegan haters living in delusion about 100% plant-based diet – I am feeling ready to introduce you to some new vegan protein products!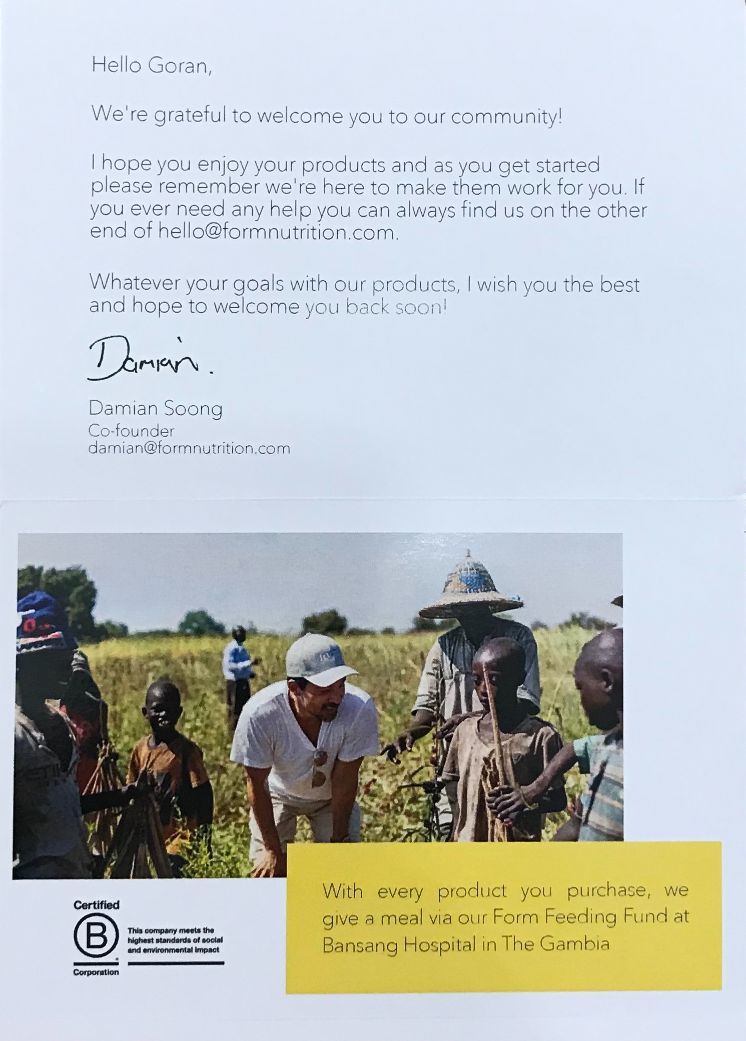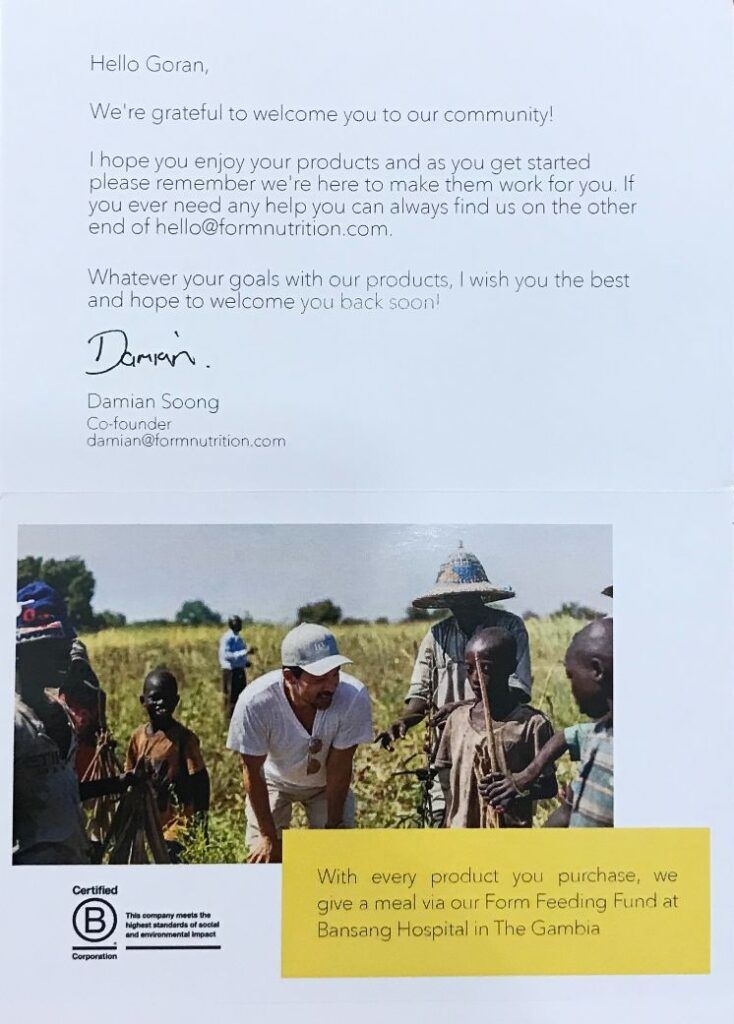 Trying to make the biggest vegan protein powder research, our team has run into a company called Form Nutrition. We have always been impressed when a company shows its humanitarian side and Form Nutrition is one of them. They decided to give a free meal via their Form Feeding Fund at Bansang Hospital in The Gambia with every product their user purchase!
Doing something humane, and giving your body a rich drink full of nutrients is a win-win situation, right? Form Nutrition is also a Certified B company -that means that they meet the highest standards of social and environmental impact. In this review, we will introduce you guys and gals to 2 products that Form Nutrition has to offer: Performance protein and Superblend protein.
Performance protein
The name of the product already indicates what it was intended for. This vegan protein is going to be your must-have after exhausting training. The true energy booster as some may say. Performance protein differs in flavor – you can choose between chocolate peanut, tiramisu, and vanilla flavored one 😀 We know how hard is to achieve your body goals… But hey, you know what we say on this website- Grow vegan, grow fast! A little help on the side couldn't hurt and we think this plant-based protein is going to be your best friend when you are feeling desperate for some muscle and energy recovery.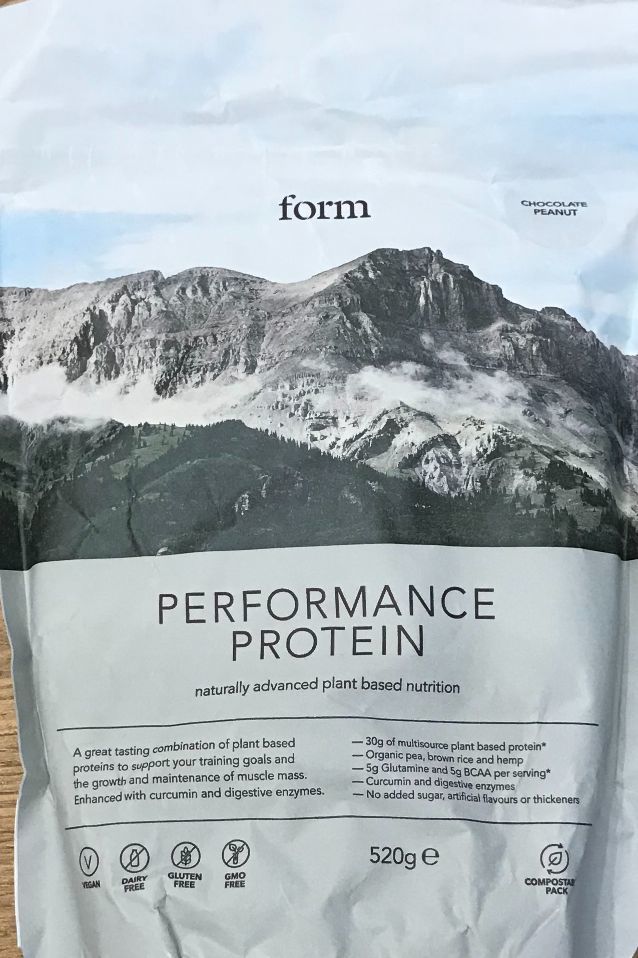 The powder contains a mixture of organic pea protein, brown rice protein, and hemp protein. Performance protein represents the full package of amino acids. No need to worry about the key 9 "essential" amino acids that cannot be synthesized by the body, because this plant-based protein powder has them all!
The human body uses these 9 to built proteins involved in food breakdown, cell growth, tissue healing ( especially muscle, skin, hair, and bone), and in many other bodily functions. The most common problem nowadays will be solved by using the Performance protein-digestion and we all know that having a regular stool can rock your day and make you feel lighter and slimmer. Not that this should prevent you from eating fiber like lentils, peas, avocados, beans, and good old flaxseed.
Another advantage Form Nutrition products provide is the Curcumin C3 complex and Bio Perine -black pepper extract. Curcumin is actually a yellow pigment of turmeric, and although you probably know that spice by using it to give your meals a nice color and flavor- you shouldn't skip it's health benefits. Curcumin has anticancer effects and it is very effective in preventing inflammation. These two work great together because the BioPerine can increase the bioavailability (absorption of nutrients) of curcumin up to 20 times. Give it a try, there is nothing to lose!
Tasting the Form Nutrition's Performance protein – chocolate peanut
The taste was nothing great, or bad to write about. It has a pretty usual "chocolate peanut" plant-based protein powder taste. It does leave a bit of a sweet aftertaste, which could help you to replace the non-healthy sweet snack. Good news for me personally was that it didn't get me bloated, and I felt no side effects.
I tried it with water, banana smoothie, and almond milk (separate and combined). All tasted great
Superblend protein
It is time to spread the benefits of this great combination of plant-based vegan protein powder with greens and superfood to our readers! Firstly, you can also enjoy in choosing between three flavors for the protein – toffee, vanilla, and chocolate salted caramel. Secondly, the base for the protein is the same as for the Performace powder, so- organic pea protein with brown rice and hemp protein is something you are going to see under the ingredients in both of the products.
As for the "sister protein" reviewed previously, for the Superblend protein stands the same fact about amino acids. It has all of them!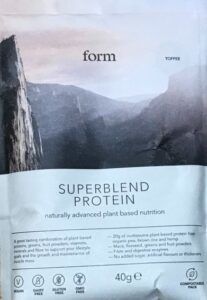 Now, what differs them is the rest of the ingredients. The products itself is rich in vitamins (C, A, B6, B12, D3…) and minerals because of incorporating fruit and vegetables (Broccoli Powder, Kale, Beetroot Powder, Carrot Powder, Cabbage Powder, Spinach Powder, Alfalfa Powder, Kelp, Orange Fruit Powder, Blueberry Fruit Powder, Raspberry Fruit Powder) in the formula. Yes, the list is long, and we love it!
We all know how many good things a diet generous in vegetables and fruit can do to keep our organism healthy and ready to destroy unwanted viruses and bacteria. On the other hand, physical health is not the only thing we should worry about! Nowadays, more and more people are suffering from stress that just refuses to go away. So, the Superblend is luckily our savior when it comes to that question too! Powdered maca root is a natural substance considered to help the body adapt to stressful and challenging situations. Combining it with the energy and nervous system boost from the blue-green algae in Spirulina, you'll be feeling better than ever with the Superblend.
Is there anything artificial?
Let's just say that the word vegan does not stand the word artificial – they are mortal enemies, and that is why the Performance protein and the Superblend protein are naturally sweetened with stevia and thaumatin ( a protein from the African Katemfe fruit). That implies that you won't find any added sugar od artificial flavors. It is also important to mention that it is dairy-free, gluten-free, and GMO and Soy free. I can already see you gluten-intolerants smiling and scrolling down knowing these two products are safe to use for your diet 😉
Tasting the Form Nutrition's Superblend protein – Toffee
I personally like Superblend's taste better, compared to Performance. But obviously, taste is not everything, and vegans can definitely relate how taste can lead us astray. So, having said that, Superblend's taste has something to it. Little bit of Toffee magic. Not sure if it's the "pancake and waffle flavoring" or "Caramel flavoring" but it does have something special I haven't tasted in other manufacturers.
Both Superblend and Performance plant-based protein powders are very rich, and you can try to mix half a sachet, instead of an entire sachet in one serving. This way, you can have 2 drinks per day (morning and afternoon), or between meals, and after a workout. If you have specific fitness goals, that might not work, but if you are sitting all day, and commuting to work with an occasional exercise, this could work for you.
How to use these protein powders?
The simplicity is sometimes just the one thing people are craving for, so it won't be a problem at all if you haven't got time to think about the new smoothie recipe in which you can include your Performance protein or the Superblend. The company Form Nutrition by offering a variety of flavors has made their consumption quite easy. You have water, and you have your protein powder -just combine these to following the instructions for dosing – do a little magic with a mixing spoon -and there you have it!
Also, if you are feeling a bit uninspired – but willing to try a new recipe for a great 100% organic smoothie or any vegan meal actually, that is going to wake your taste buds. One thing you can do is to visit the Form Nutrition website and find a lot of vegan recipes including their products! Healthwise, and I know I am a party breaker here, don't forget to go easy on the flour, sugar, extra calories, etc…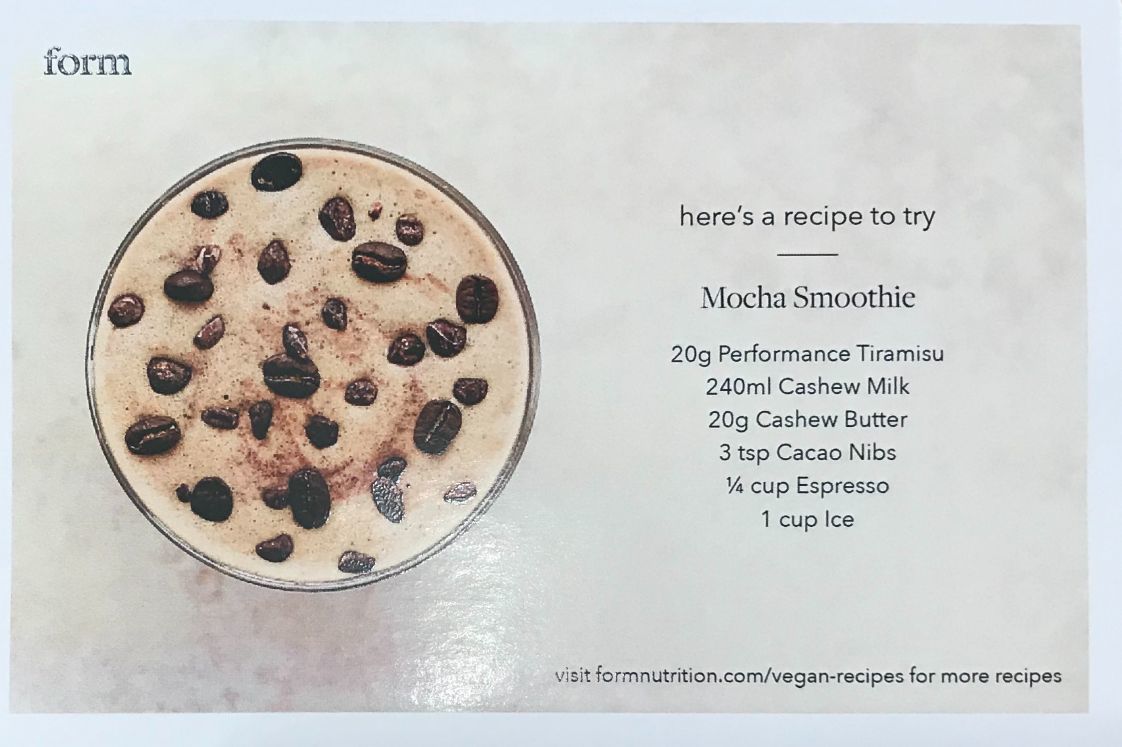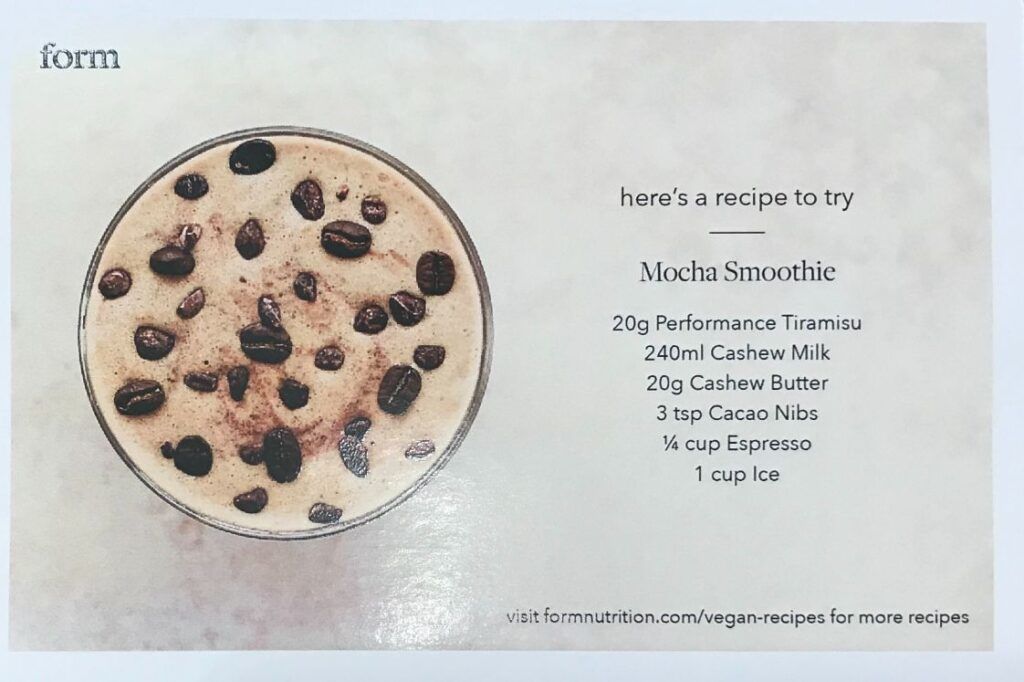 And what about the packaging?
First of all- besides their great products they also make their customers feel appreciated by sending them a personalized message in the package that they ordered. If you are vegan, you definitely worry about the environment and the Form Nutrition has come up with a solution to wrap their products in 100% plastic-free, compostable packaging-that way by using their products you won't only be friendly to your own organism, but also ecologically aware.
We reviewed it, now it is your time to step in the game and try it! 😀 Just a small reminder -when you try it don forget to write to us about it in the comment section down below! We would love to read your tasting review.